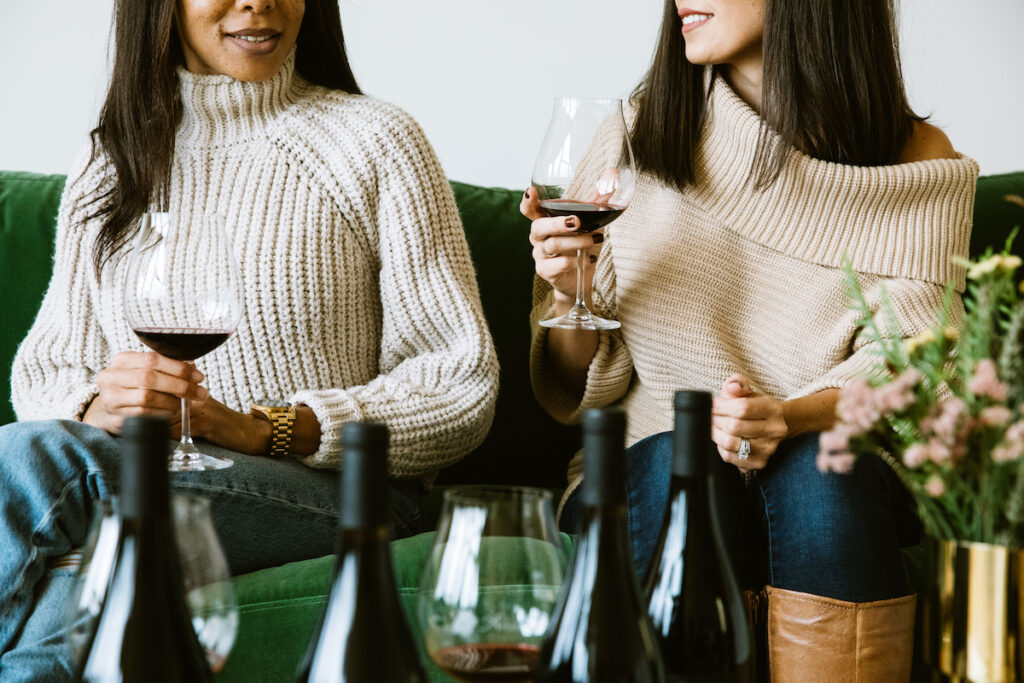 Five Elements Theory is a Chinese philosophy used to describe interactions and relationships between things. The five elements — wood, fire, earth, metal, and water — are believed to be the fundamental elements of everything in the universe between which interactions occur. At Cooper Mountain Vineyards we draw a deep connection between 5 Elements Theory and biodynamic farming, which considers the entire ecosystem.
Our 5 Elements recipe series brings you seasonal preparations to pair alongside our biodynamic wines.
WINTER: WATER ELEMENT
The nights are longer and the impulse is to rest, recharge and find peace. The Water element takes us deep into our bones and our nervous system. All this colder weather invites us indoors to slow way down, and cultivate a closer relationship with ourselves. Warm up by the fire with a bottle of the delicate and earthy 2019 Cooper Mountain Meadowlark Pinot Noir and serve with a bowl of Vegetable and Beef Stew with Red Lentils.

Vegetable and Beef Stew with Red Lentils
Serves 4-5
1 lb beef stew meat
2 Tbsp cooking oil
1 large yellow onion, chopped
4 garlic cloves, chopped
2 celery stalks, chopped
2 large carrots, peeled and cut into large cubes
2 red potatoes, peeled and cut into large cubes
1 leek, sliced
1 large parsnip, peeled and cut into large cubes
2 cups green beans
1 cup red lentils
2 Tbsp worchestershire sauce
2 Tbsp tomato paste
1 Tbsp dried rosemary
1 Tbsp dried thyme
4 cups beef broth
2 cups water
½ cup fresh parsley, chopped
salt + pepper to season
Let the meat sit out for 20-30 minutes to bring to room temperature. In a large soup pot, brown beef in oil for 5-6 minutes. Remove beef and set aside.
Add onions and garlic to the pot and cook for 5 minutes or until onions become translucent. Add in worcestershire sauce, tomato paste, rosemary, thyme, sea salt, black pepper, beef broth and water. Add beef back in and bring to a boil, reduce heat and simmer ~ 30 minutes.
Add in celery, carrots, parsnips, potatoes, lentils, and green beans. Simmer for another 45 minutes or until the beef and vegetables are tender. Stir in parsley before serving. Season with salt and pepper as needed.