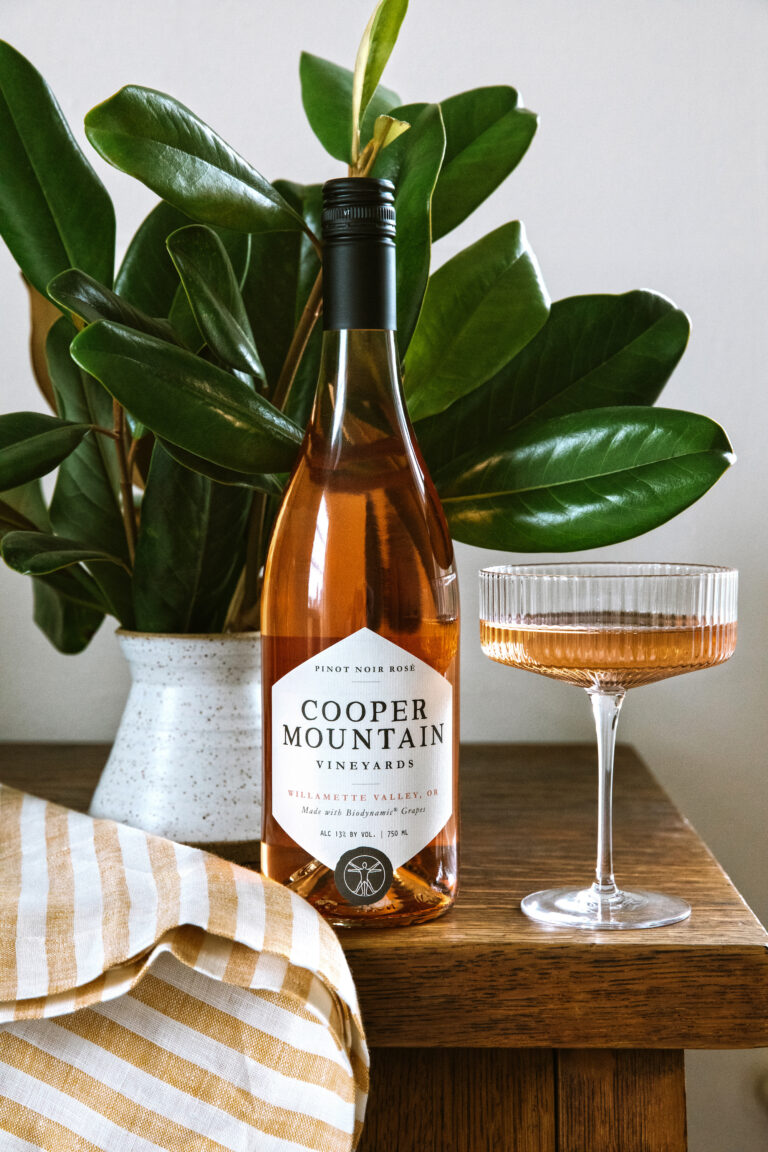 Five Elements Theory is a Chinese philosophy used to describe interactions and relationships between things. The five elements — wood, fire, earth, metal, and water — are believed to be the fundamental elements of everything in the universe between which interactions occur. At Cooper Mountain Vineyards we draw a deep connection between 5 Elements Theory and biodynamic farming, which considers the entire ecosystem.
Our 5 Elements recipe series brings you seasonal preparations to pair alongside our biodynamic wines.
SPRING: WOOD ELEMENT
Time to waken up your sleepy taste buds and freshen up the pallet.  Breathe in the fresh air and soak up the new Spring sun!  The warming of the soil, coaxes us out of our hibernation and asks us to rise and shine. Springtime, in Chinese Medicine, corresponds to the Wood Element.  It asks us to stretch forward and reach for the sun!  Follow the flow of nature and reach for the sunshine with the Cooper Mountain Rosé paired with these fresh, citrusy Lettuce Wraps.

Lime and Fresh Herb Pork Larb Lettuce Wraps
Serves 4
For sauce:
4 Tbsp fish sauce
4 Tbsp fresh lime juice
zest of two limes
½ jalapeno, chopped deseeded and deveined (optional)
2 Tbsp water
½ Tbsp maple syrup
For Lettuce Wraps:
1 Tbsp coconut oil or ghee
8 garlic cloves, chopped
1½ lbs ground pork
1 Tbsp honey
2 Tbsp coconut aminos or tamari
sea salt and pepper to taste
2 cucumbers, peeled and chopped
½ cup  fresh cilantro
½ cup fresh basil
¼ cup fresh mint
4 green onions, chopped
2 heads butter lettuce
Mix all sauce ingredients in a small bowl. Set aside.
Add chopped cucumbers, onions, and herbs to a medium-sized bowl and set aside. 
In a large pan, sauté the chopped garlic in the coconut oil over low-medium heat. Be sure to avoid burning the garlic. Add in pork, sea salt, black pepper, and brown thoroughly. Add in coconut aminos and honey.
Scoop larb (pork mixture)  into lettuce cups and top with sauce and cucumber herb mixture.